Acknowledgement of Country
Perth Bayswater Rugby Union Club wishes to acknowledge the custodians of this land, the Wadjuk (Perth region) people of the Noongar nation and their Elders past, present and emerging. We wish to acknowledge and respect their continuing culture and the contribution they make to our club, the life of this city and this region.
History
Behind every team is a story
Perth Bayswater Rugby Union Club is the oldest continually operating rugby club in Western Australia. Perth Club was formed at the Criterion Hotel on 11 April 1905 and played their inaugural match on Saturday May 20th, 1905, securing an 8-0 win against the Fremantle Pioneers in front of a crowd of 700 at The Esplanade.
Read More
Our early history saw Perth RUFC playing out of Langley Park on the city foreshore, with our clubhouse based at the Grosvenors Hotel. In 1951 Perth joined with Northern Suburbs to become Perth Suburbs. The club continued to play as Perth Suburbs until a move to our current Morley location in 1975, which resulted in a third name change to its present form: Perth Bayswater Rugby Union Club.
The club has been blessed to see several great players grace our fields over our storied history. Life member Rod Cann who scored 302 points in 1969, with 18 tries, 53 penalties, 43 conversions and 1 drop goal to hold the record of most point scored in a season; home grown Darren Murphy who went on to play Queensland A and for NTT In Japan; as well as Western Force players including David Smith, Marcel Brache, Chris Heiberg, Jake Strachan, and current fly half and Perth Bayswater junior Reesjan Pasitoa, examples of the quality the have donned the famous black and white hoops over the years.
This quality has often led to on field success, with the club securing ten Premier Grade premierships, and numerous Junior and Women's titles as well.
The club competes in all Senior and most Junior age-group competitions, fields a well-resourced veteran's team in the State over 35s Golden Oldies competition, and a Women's team within RugbyWA women's competition.
We currently have over 1000 people directly involved with our club, including our young Juniors and families, Senior grade players, volunteers, committee members, as well as our social and life members
Perth is our history, Baysie is our present, and both are our future.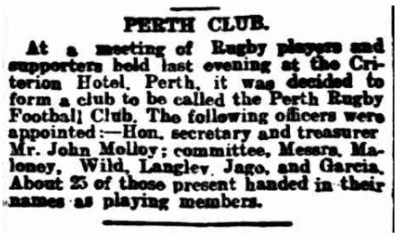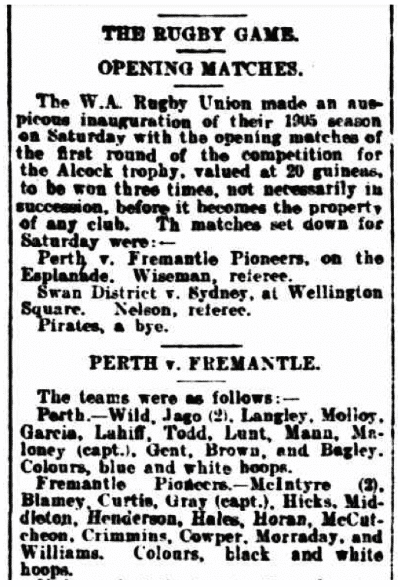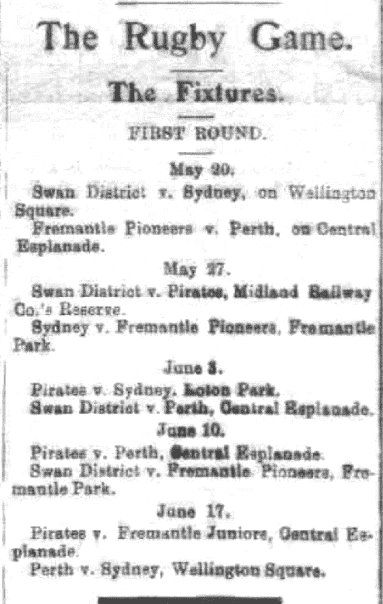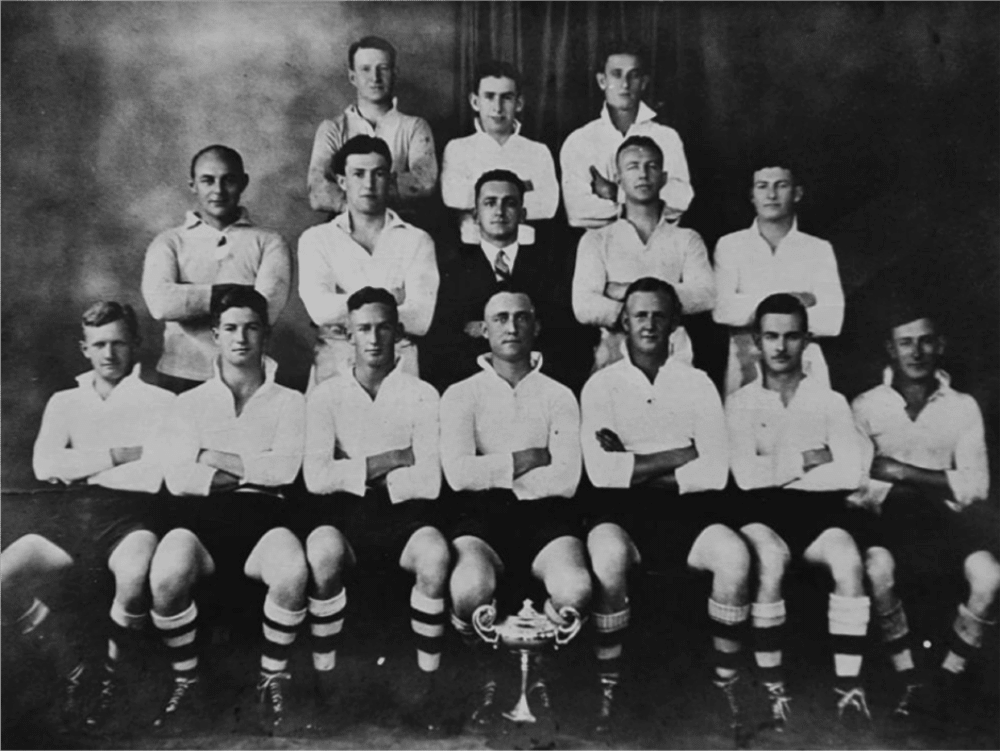 Perth Rugby Club
1932 Seagar Cup Winners
Vision & Mission
Vision statement
Within 5 years PBRUC will have the highest participation numbers of rugby players, both juniors and seniors, of all genders, cultures and abilities, in a Western Australian rugby club. We will be a valued and respected club within the Western Australian rugby community, known for our hospitality, sportsmanship and upholding all the traditions of Rugby Union.
Mission
Provide the opportunity to participate in the game of Rugby Union for all the Eastern Suburbs' communities of Perth.
Ensure the club is financially sustainable into the future and give back to our members, the local community and sponsors on an ongoing basis.
Provide a facility and environment that offers a welcoming atmosphere that is inclusive to all families, children, members, sponsors and guests.
Provide the opportunity to participate in the game of Rugby Union for all the Eastern Suburbs' communities of Perth.
Ensure the club is financially sustainable into the future and give back to our members, the local community and sponsors on an ongoing basis.
Provide a facility and environment that offers a welcoming atmosphere that is inclusive to all families, children, members, sponsors and guests.
View our Strategic Plan on a Page PDF document.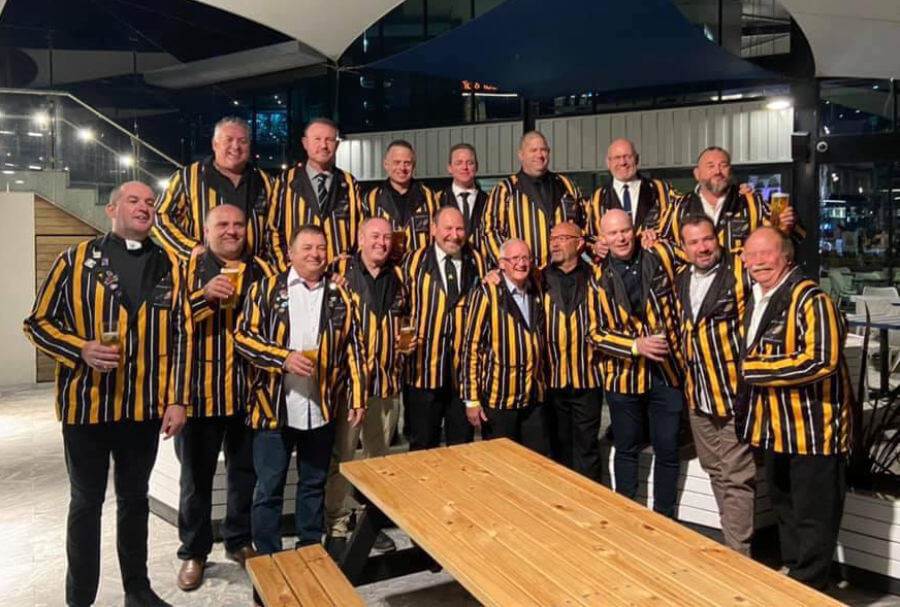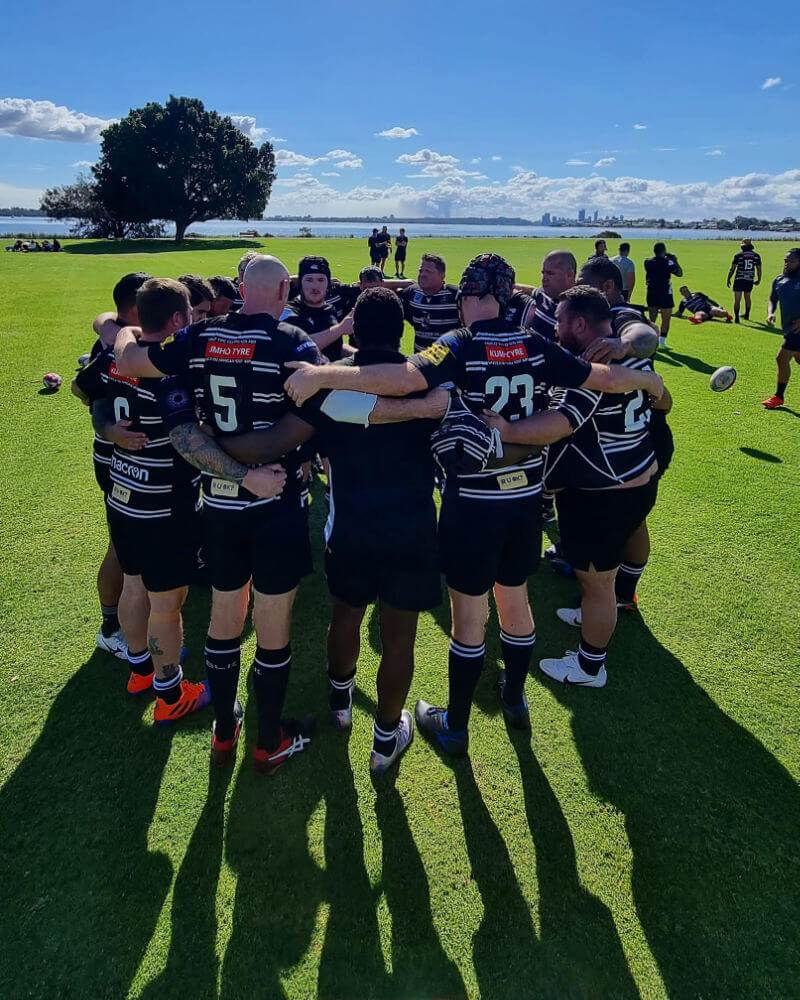 Honour Boards
JJ Guthrie Best & Fairest
The JJ Guthrie is awarded to the Best and Fairest Perth Bayswater Rugby Club first grade player each season. This prestigious award honours the memory of former club member John J. Guthrie who died of cancer in 1989 and has been awarded by the club annually since 1990.
To be eligible for the JJ Guthrie, players must be financial members and not have been sent off during the season.
Past recipients of the award
2004
Nathan McCort &
Eugene Maxwell
Life Members
Life membership of Perth Bayswater Rugby Union Club is awarded based on service to our Club. It is the highest recognition that can be awarded to club members who have displayed outstanding service to our club as a player, official, or member of the club over a period not less than 10 years. Potential inductees are nominated and then confirmed at a general meeting and the presentation is held at the Annual General Meeting of each year.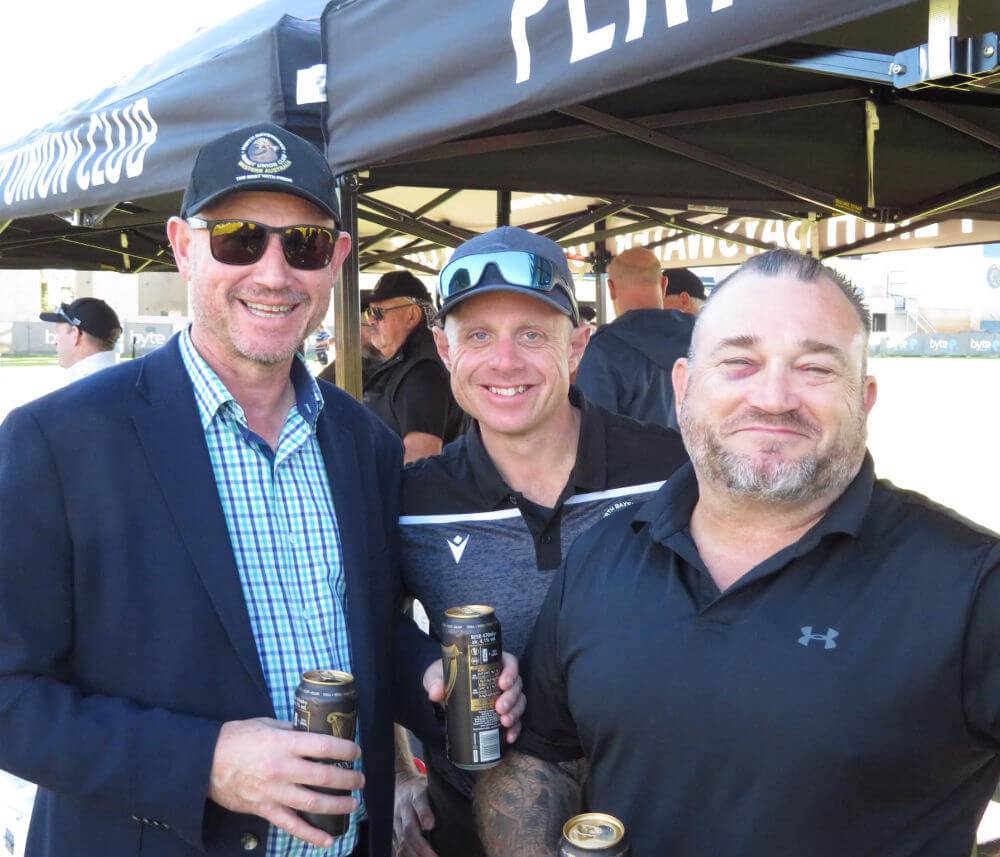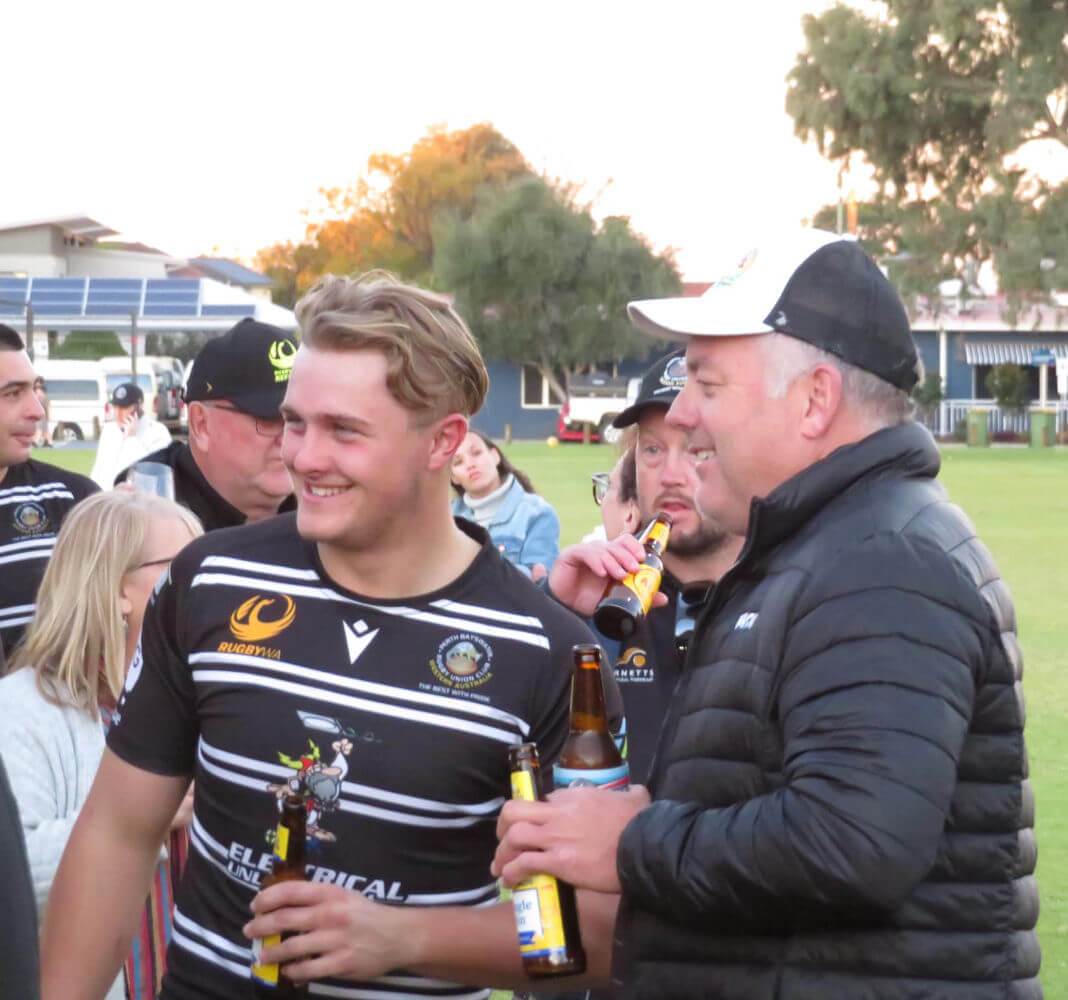 Committee & Key Roles
Management Committee
Head Coach
Premier Grade
Johan Bardoul
Assistant Coach
Premier Grade
Sam Beard
Cale McCort
Manager
Premier Grade
Candice Brown
News & Events
Latest News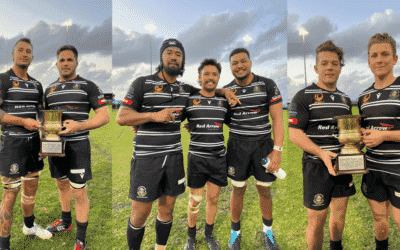 Round 10 of FMG Premiership rugby saw all Senior teams bar Colts travel to Tompkins Park to take on Palmyra, with our Colts headlining the action at home. For our Colts it was another opportunity to flex their current rich vein of form and apply some more pressure to...
read more
Register
How to register for the 2022 Season
Registrations are NOW OPEN to players for all Perth Bayswater Senior and Junior teams through the Rugby Xplorer App.
To Register
To register for 2022 you must use Rugby Xplorer
The app is available for download via the Apple Store or Google Play or you can access it via the web at rugby.com.au.
All participants can then sign up/login and activate your Rugby Account to allow registrations and user permissions to be granted to Admins
Once you Download or upgrade the App, or access via the web
Sign-Up/Login using your email and password
Login and click 'Register' in the left-hand side menu
Click 'Find a Club'
When asked 'Who would you like to register?' click on the correct identity to be registered. (Please note each player will need to be registered separately)
For new players click 'Link a new person'
When asked 'Which Club you would like to register to?' see below for the correct club competition names and then type it in
Selecting The Right Club Competition
All Women, Colts & Grades Players select Perth Bayswater Rugby Club when searching for their Club
Role Select "Player"
Women Players Select "XV Womens"
Colts & Grades Select "XV Mens"
Golden Oldies Select "Veterans"
All U6-U16 Junior Players
Select Perth Bayswater JRUFC when selecting their club.
Role Select "Player"
U6-U16 Players Select "XVs Juniors"
Final Steps
Next update any personal details if necessary:
Upload or change your profile picture OR leave and click 'skip'
Update or fill in any additional details if necessary
Update or fill in any emergency contact details if necessary
If you have a Blue Card complete the details or click 'no'
Tick the box beside 'I have read and agree to the National terms and conditions'
Pay registration when prompted at the gateway
If wanting to register another player, when asked 'Would you like to add another registration' then click 'Next player to be registered' and repeat the process
The Rugby Xplorer customer service team is available Monday to Friday 9am-5pm.
Rugby Xplorer customer service team can be contacted on:
E: [email protected]
P: 02 8005 5555
W: Rugby Australia Website
W: Rugby Xplorer online resources centre
W: Rugby Xplorer Login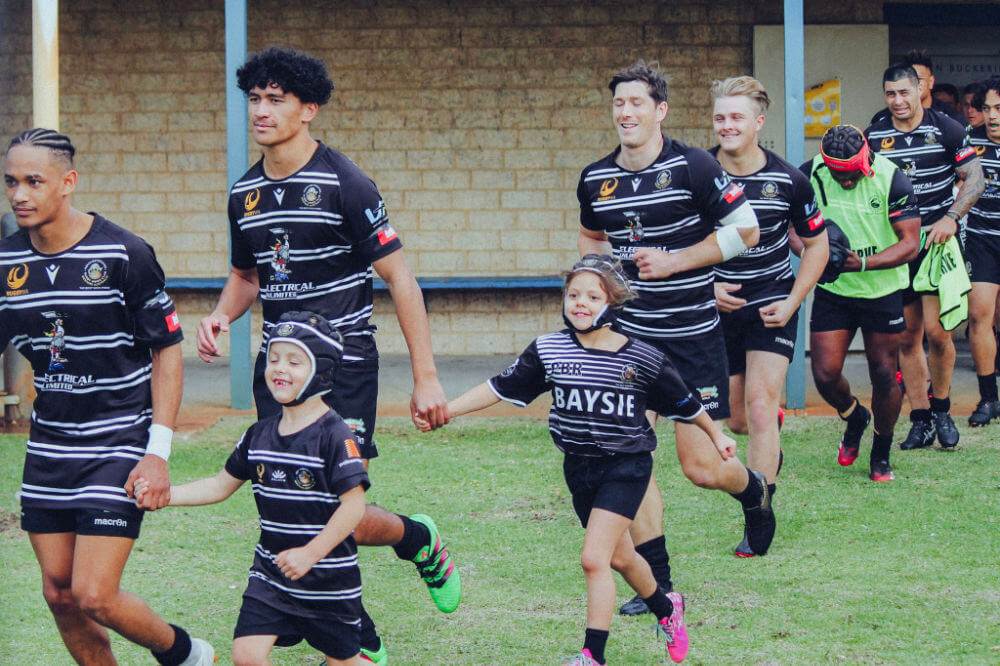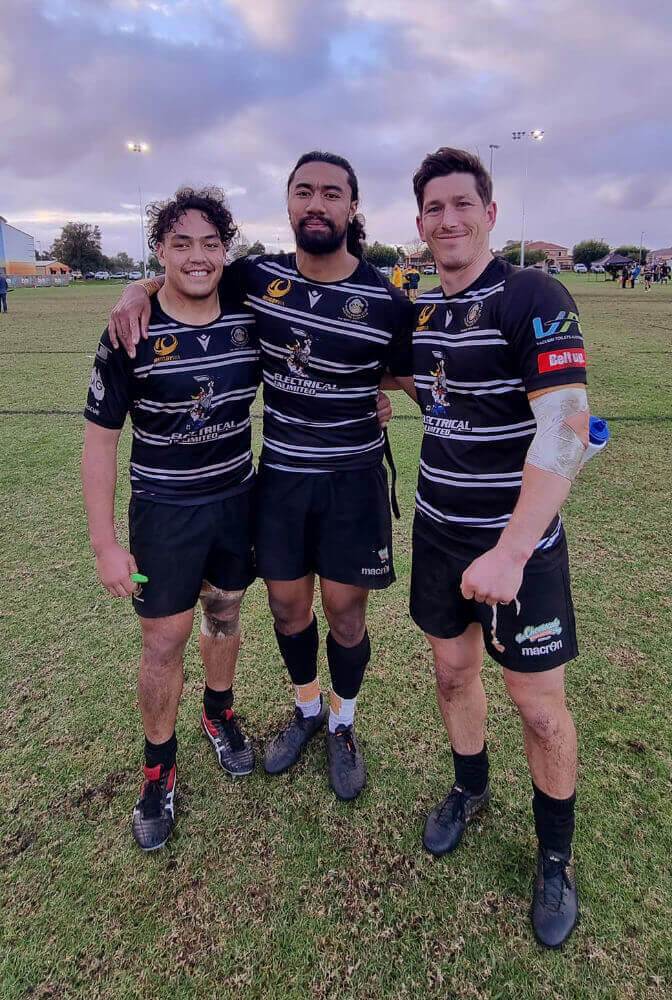 Seniors
Perth Bayswater Rugby Union Club has a strong Senior Rugby program and currently fields 4 teams across the men's competitions including:
We are a proud club with a long history of success, and a burning desire to see that success return to our club this season. To support the pursuit of that success our Senior Rugby Program is underpinned by 8 core values, values we expect all players, coaching and support staff to adhere to and promote, both on and off field:
Our Senior & Colts Rugby programs are for players of any skill level who share a love for the game and want to develop their skills, have fun build a social community and challenge themselves to become the best rugby players they can be. With high quality coaching and support staff, the programs also provide opportunities for players to develop their game and go on to representative teams.
Access our Selection Criteria, Team Standards and Cited Player Policy documents (PDF).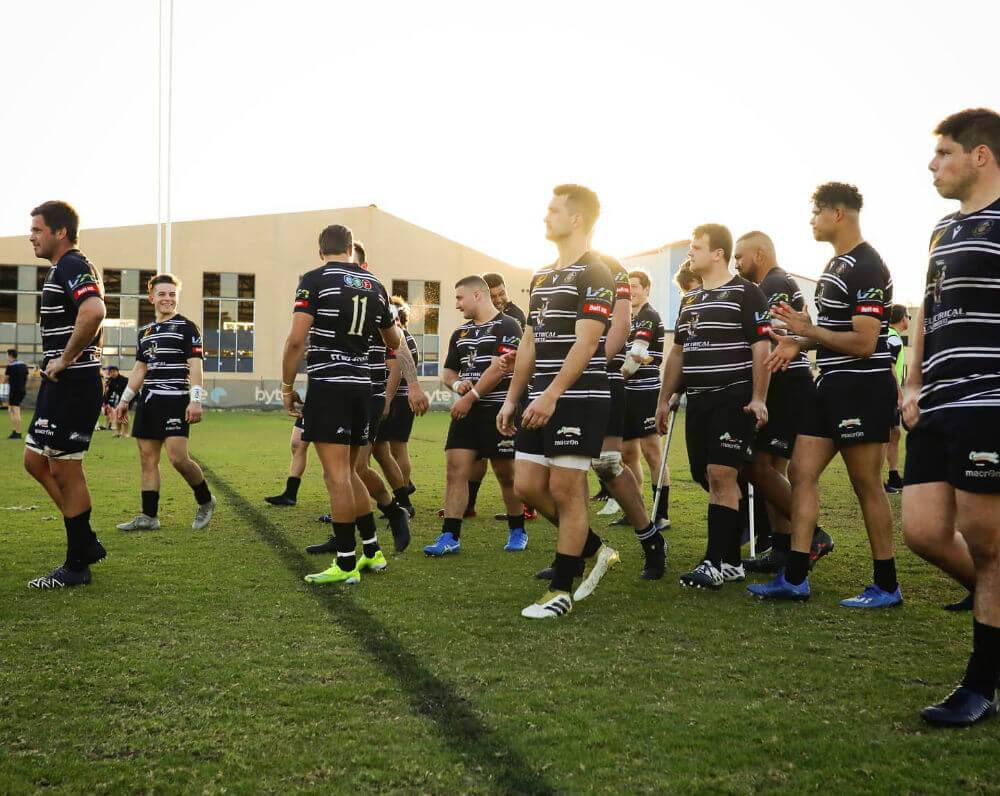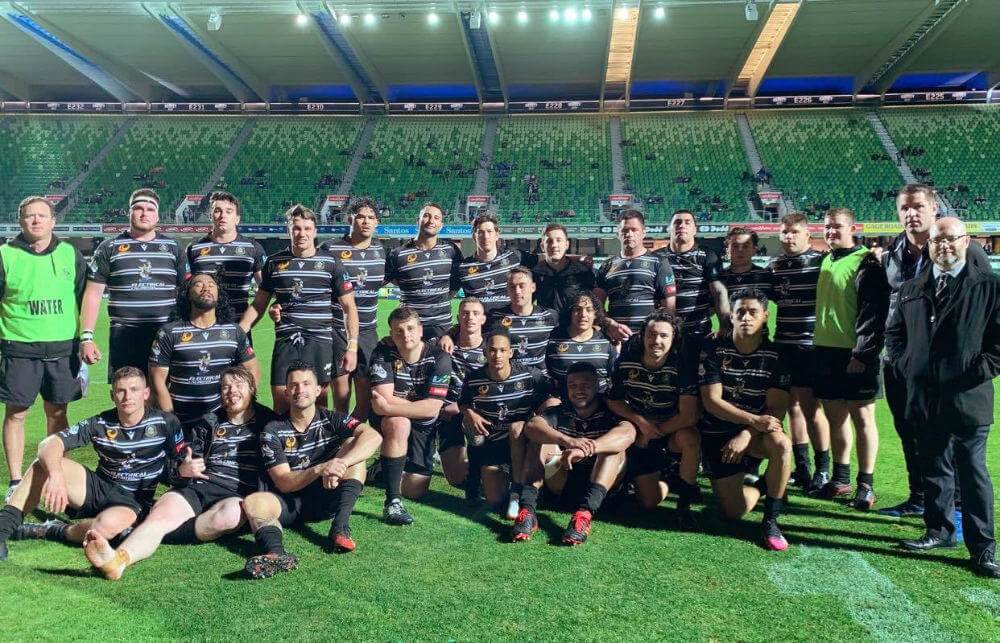 Women
Perth Bayswater Rugby Union Club is committed to partnering with RugbyWA and other stakeholders on continuing to develop a women's rugby program and competitions that provide women of all ages and abilities the opportunity to participate in our great game of rugby, and to support them on their rugby journey, regardless of whether the destination is fun, fitness, or to provide a pathway for female athletes looking to progress to higher honours.
For season 2022 our women's team are playing in RugbyWAs Community Grade 10-side competition, and the club are sponsoring registrations for all players that are interested in playing for the club.
Please contact us if you would like to know more, or to enquire about joining the team.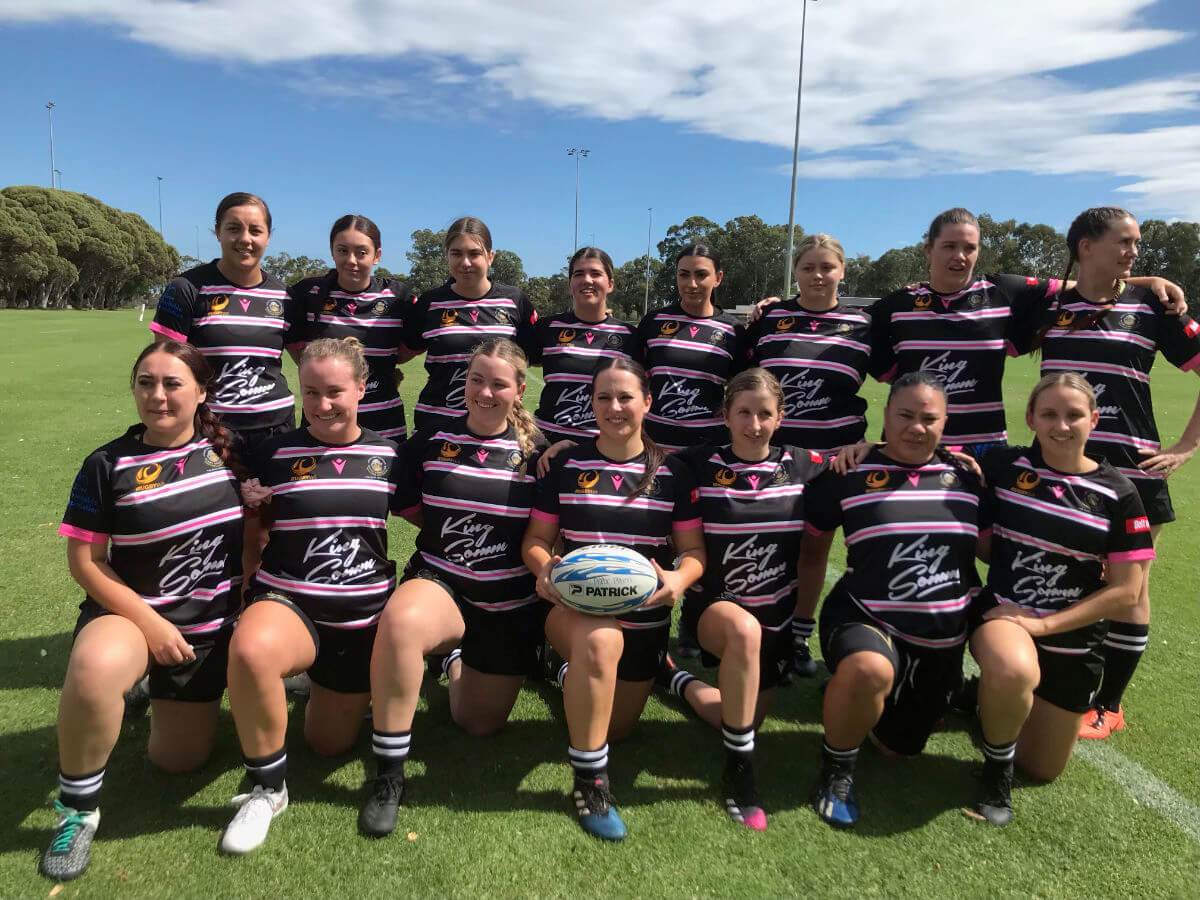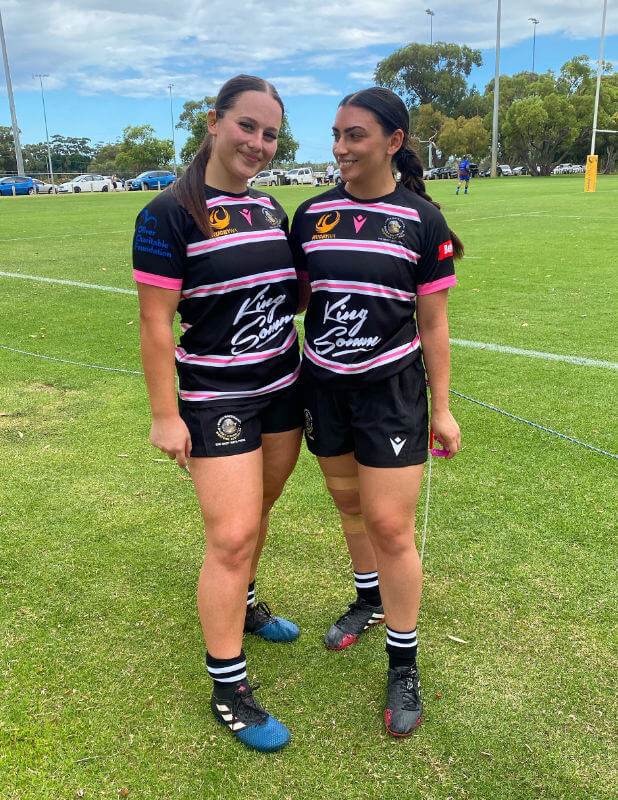 Juniors
WHAT YOU NEED FOR YOUR CHILD TO GET STARTED
Completed Registration
Team Kit – Playing jersey (provided by the club), shorts and socks
Football boots
Mouth guard
More Information
Here is all the information you'll need to get your child started with Perth Bayswater Rugby Union Club in 2022.
CLUB LOCATION
Perth Bayswater Rugby Union Club is located at Pat O'Hara Reserve – 12 Wellington Rd, Morley. There is plenty of easy off-street parking.
WEEKLY SCHEDULE
Training – is Tuesday and Thursday nights at Pat O'Hara Reserve
Times will vary depending on team, so coaches will advise start/finish times via the team Facebook Group
Games – Saturday mornings
WHAT DO I BRING/WEAR TO TRAINING?
Training gear (such as shorts and t-shirts), socks, football boots (or trainers), MOUTH GUARDS and a bottle of water.
FIXTURES
Games take place on Saturday mornings. You will be notified of the time through the Rugby Xplorer app.
Perth Bayswater Rugby Union Club belongs to the Rugby WA North Zone group of clubs. Games for age groups U6 – U9 are hosted, largely, at various Rugby club fields throughout the Northern suburbs of Perth. All players will receive a link to their team's fixtures once the details have been finalised by Rugby WA.
Above U10 age groups play home and away.
UNIFORM
A Perth Bayswater Rugby Union Club jersey is provided to all team members for use during the season. Each player needs to provide their own black rugby shorts, club long socks or long black socks, football boots and mouthguard.
PLEASE NOTE: MOUTH GUARDS ARE COMPULSORY FOR BOTH GAMES AND TRAINING.
CLUB MERCHANDISE
Perth Bayswater Rugby Union Club have some great merchandise for sale, for players and supporters young and old. These include quality sports backpacks, caps, hoodies, t-shirts and more.
We'll be adding more in 2022 so be sure to check our display at the club house, or via the online store on our website.
REGISTRATION
Registration for 2022 is now open via the Rugby Xplorer app.
Registration is quick and easy, and instructions and links can be found on our website under Register
GAME DAY
We ask where possible that all players arrive at their designated field at least 30 mins prior to kick off to warm up and be present for coach instruction – and allows Mum's and Dad's to get their hot coffees before the game starts!
ILLNESS / ABSENCES
Please advise your Team's Coach or Manager as early as possible if your child is unable to play any games or attend training.
It is important that Coaches have as much notice as possible to find a replacement player if required.
WEATHER – TRAINING AND GAME DAY
Both training and games are played in all weather conditions unless there is lightning present. Your Team Manager will advise you if any cancellations are necessary.
PARENT CONTRIBUTION
The successful, efficient running of our club requires the participation of our parents. Each team has a dedicated Coach and Team Manager.
The role of the Team Manager is primarily a communication role – ensuring all team members are informed of fixtures and any relevant changes, prepare and communicate a game day oranges and lolly roster.
If you are interested in either role, please contact Nat Brown to discuss [email protected]
CODE OF BEHAVIOUR
Perth Bayswater Rugby Union Club adheres to the club constitution and bylaws, including the code of conduct and supporting member policies. For copies of the documents click here [link to document].
Perth Bayswater Rugby Union Club also adheres to the Australian Rugby Union's 'Code of Conduct' and 'Expectation of Behaviour Guidelines' – for players, parents and coaches.
These guidelines ensure that all players and those involved receive optimum enjoyment of and benefit from the game of Rugby.
For more information please visit Rugby Australia's Code of Conduct [link to document] https://australia.rugby/about/codes-and-policies/integrity/code-of-conduct.
Fee Information
*Exclusive of 2% payment processing fee and $20 discount for 2nd and subsequent children at the same time as 1st child.
CONTACT
For any queries regarding our Junior Rugby program please contact Nat Brown at [email protected].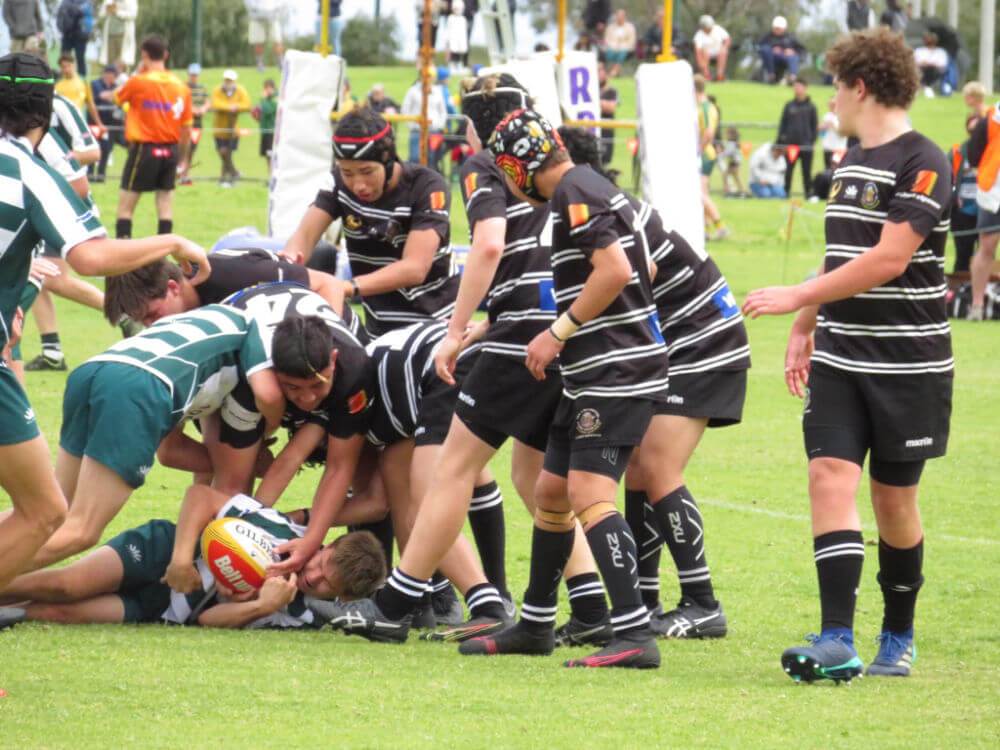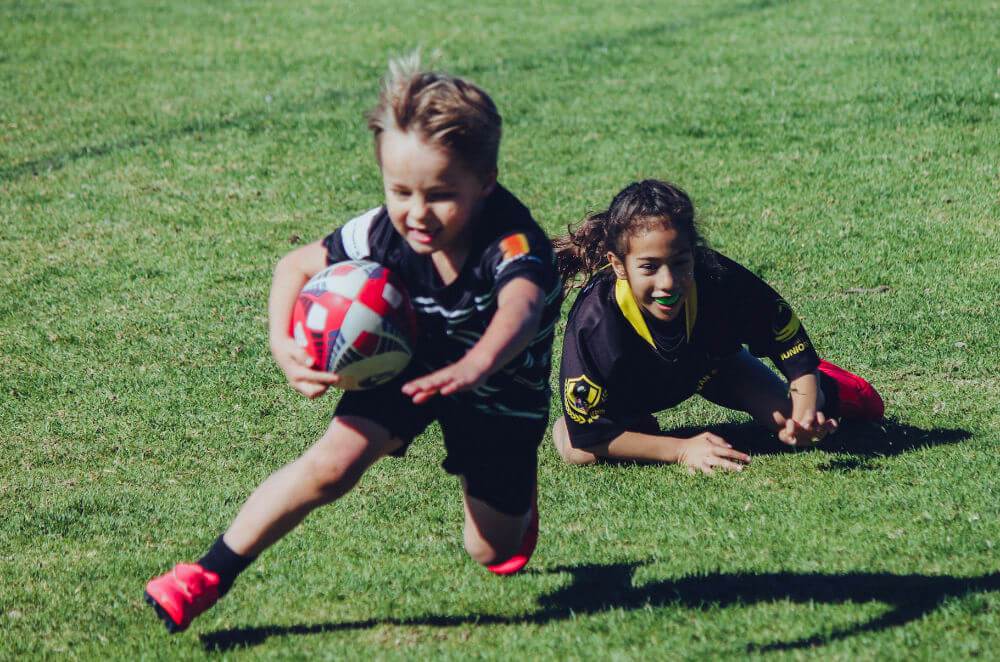 Golden Oldies
Perth's over 35s competition, more commonly known as the "Golden Oldies" has been running in Perth since 1991, and currently supports 15 teams, including the Perth Bayswater Rugby Club aligned Wandering Pigs.
Golden Oldies play every second Sunday during the Rugby season and provides a perfect avenue for those a little older, but for whom the desire to still play our great game burns bright.
They don't play for 80 minutes or even keep score, but you can play as competitively as your body will still allow you.
Golden Oldies is equal measure getting on-the-field and playing to the best of your ability, and having a ball off-the-field reliving past glories and sharing stories over a cold ale after the game.
Please contact us if you're interested in getting involved or would like to know more.
Sponsorship
Packages
Community clubs run on sponsorship, and without the generous support of our Sponsors we would not have the ability to grow our club for the future, foster the great game of Rugby Union within WA, or promote a healthy lifestyle and pathway for the children within our community.
Download the PBRUC PARTNERSHIP OPPORTUNITIES PDF document.
Perth Bayswater Rugby Union Club is part of the Australian Sports Foundation.
Any donations made to assist the club in its continuing development through the below link are tax deductible, and sincerely appreciated.
Club Sponsors
Premier Club Sponsor

Red Arrow Group
Premier Club Partner
100% Indigenous Owned Company
Red Arrow Group is the only 100% Indigenous Owned National Recruitment & Labour Hire Company in Australia that is a member of the Recruitment and Consulting Services of Australia (RSCA) and Supply Nation Certified and Labour Hire Licence in Victoria and Queensland.
Red Arrow recruitment focuses on delivering first-rate recruitment solutions. We understand that all businesses are unique, and we spend time understanding the individual requirement of our clients.
Red Arrow strives to facilitate meaningful employment opportunities for both indigenous and non-indigenous people. We have a growing database of candidates with a wide range of skills and experiences. We take a personal approach to sourcing and screening all candidates to ensure the right person is matched to the role.
B.E.R. Property Services
Platinum Sponsor
B.E.R. Property Services Pty Ltd is an air conditioning installation and refrigeration business. BER Property Services look after all aspects of air conditioning and refrigeration installation, and servicing. We work on jobs as small as wall splits up to package air conditioning units and VRV systems. We install and service commercial refrigeration equipment including ice machines, chillers, cool rooms, freezers and display fridges.
Our technicians are on call for after hours service 24/7 to provide peace of mind to clients
CTF Technology Solutions
Platinum Sponsor
CTF, mobile phone repair specialists located in Balga, Perth Western Australia. If your mobile phone is not working properly, has physical or liquid damage or needs to be unlocked then come and visit our fully equipped service centres! Over 80% Repairs and Unlocks are done while you wait (with in 1hour).

Oliver Charitable Foundation
Platinum Sponsor
The Oliver Charitable Foundation was established in 2018 by Phil Oliver and Laura Alvaro from a desire to help others less fortunate. Having operated a successful business for many years that supported the charitable and not for profit sector, we identified a need for support and assistance in the community. The Foundation was born from this need.
We are supporting Perth Bayswater Rugby Union Club to assist with the new community-based initiatives the club is undertaking. We believe the scholarships to help fund the costs of children from disadvantaged and indigenous backgrounds playing rugby will not only benefit the children but the whole community.
Electrical Unlimited
Gold Sponsor
Commercial & Industrial Electrical Services. The team at Electrical Unlimited are dedicated to providing high quality commercial & industrial electrical services across Western Australia. Electrical Unlimited provide a variety of commercial and industrial installation, repair and project services for businesses spanning various industries throughout Western Australia. We provide a wide range of commercial electrical repairs and installations. From new builds to quick tweaks here and there, we're a team you can rely on to get the job done.
Give us a call to book our services or call any time in case of an emergency.
P: (08) 9249 1325
E: [email protected]
W: electricalunlimited.com.au

KDR Technology Solutions
Silver Sponsor
KDR Technology Solutions (KDR) is a Western Australian technology solutions company specialising in the delivery of business-focused information technology solutions. Our goal is to reduce complexity and enable business improvement by deploying pragmatic, cost effective and achievable IT solutions..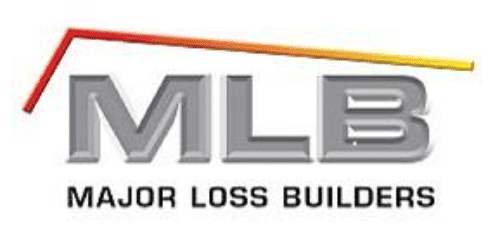 Major Loss Builders (MLB)
Silver Sponsor
Major Loss Builders ("MLB") specialises in complex, large loss commercial and residential insurance building repairs. MLB's highly experienced trade base covers all metropolitan and regional areas throughout Western Australia. Our specialties range from after-hours emergency "make safes" through to complete rebuilds due to any peril, fire, storm, floods, impacts and catastrophe response.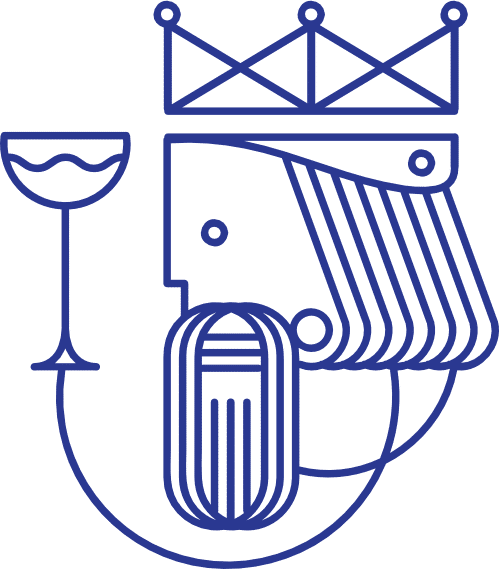 King Somm
Silver Sponsor
Bringing back the neighbourhood bar, where the staff know your name and the place feels like home. King Somm is your local bar & bottle shop, dishing out tasty pizzas & snacks alongside a rotating list of lo-fi wine, craft beers & cocktails.
Set to the backdrop of a hundred-year-old billiards hall with a gorgeous back beer garden, the space holds a capacity of 200 guests so it's perfect for group catch ups and occasions.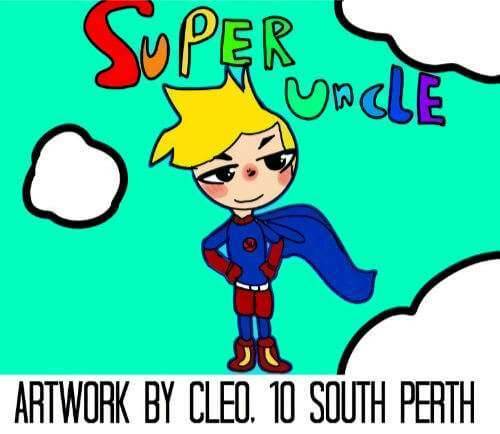 Super Uncle
Silver Sponsor
Looking for daycare? Daycare cost too much? Then look no further.
Super Uncle Mobile Daycare Childminding offers affordable daycare for children 12 and under.
Full day or before and after school care can be arranged.
P: 0448 663 737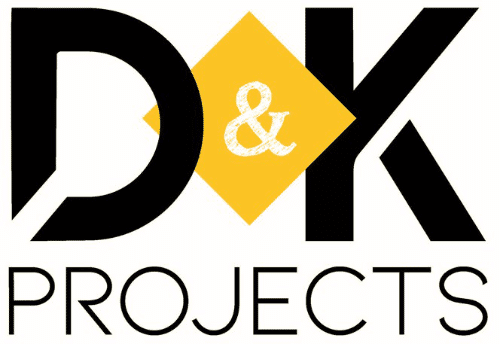 D&K Projects
Bronze Sponsor
D&K Projects offer a complete range of building, renovation and landscaping services.
Need a quote on your next renovation project? Contact Daryl today.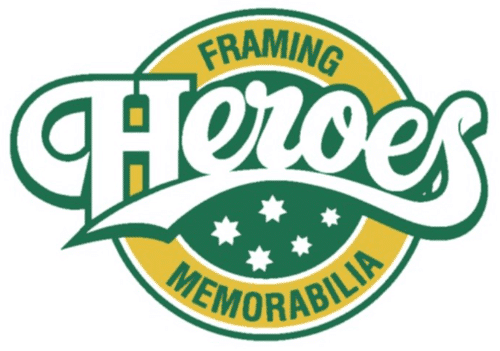 Heroes Framing and Memorabilia
Bronze Sponsor
Heroes Framing and Memorabilia has been custom framing to the WA public for 30 years. We also have a large assortment of high quality memorabilia available for sale.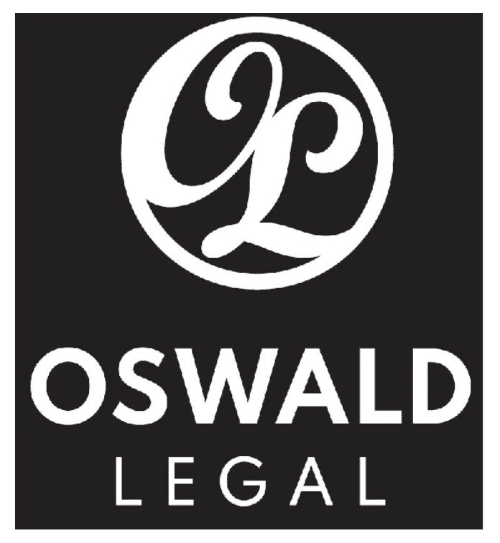 Oswald Legal
Bronze Sponsor
Your reliable, competent, flexible and fixed cost law firm. With combined industry experience of over 30 years, the Oswald Legal team can bring a wealth of knowledge to your matter.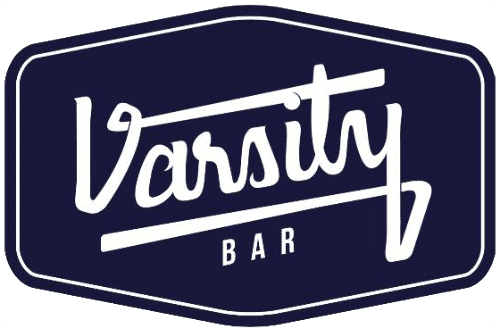 Varsity Bar
Bronze Sponsor
Affectionately known as The Project, Varsity Morley was once a car garage. It's taken a bit of work to get it just the way we like it, and while we're still evolving, the original vibe of the place is still there.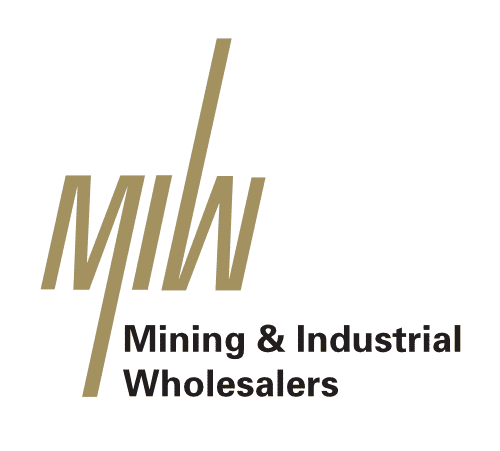 MIW
Bronze Sponsor
MIW are a full-service wholesale industrial and electrical distributor for complete lines of electrical, lighting, industrial, data and telecommunications networking products, wire and cable, tools and safety equipment.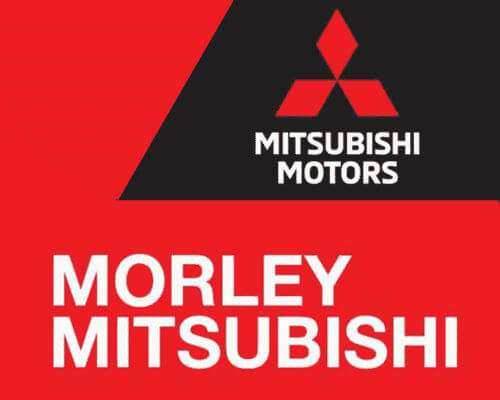 Morley Mitsubishi
Bronze Sponsor
Our team is dedicated in providing you with the best of care at all times, so whether you are buying, selling or leasing, come and experience the difference at Morley Mitsubishi.
Postal Address
PO Box 361, Morley
WA 6943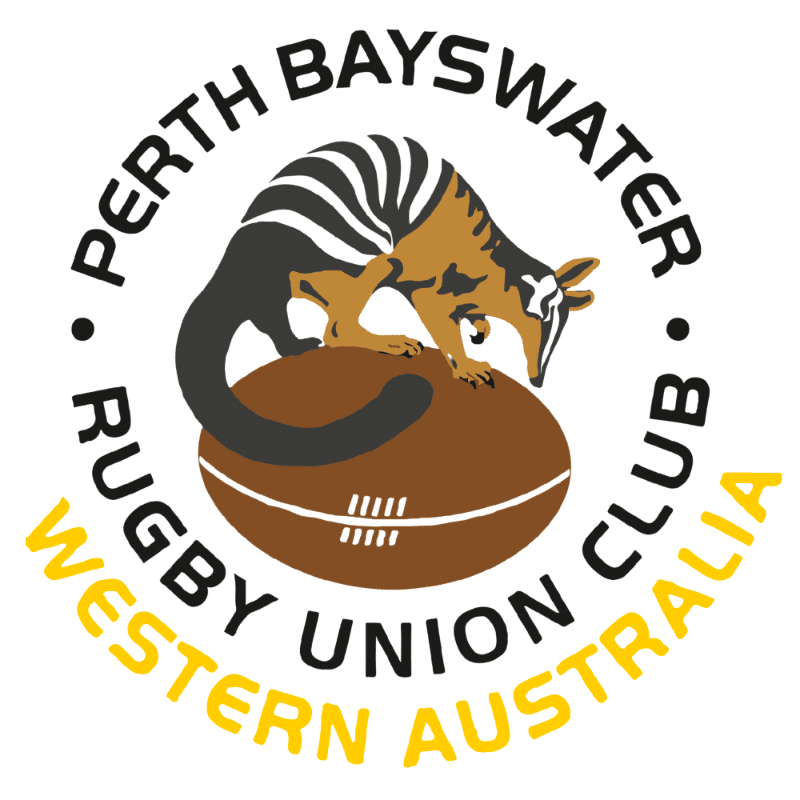 Acknowledgement of Country
Perth Bayswater Rugby Union Club wishes to acknowledge the custodians of this land, the Wadjuk (Perth region) people of the Noongar nation and their Elders past, present and emerging. We wish to acknowledge and respect their continuing culture and the contribution they make to our club, the life of this city and this region.
Credit for selected images: Elspeth Wilkinson